When your parents reach their senior years, you might have to accept the reality of residential care, whether it is respite care, assisted living, or memory care. It can be confusing for your loved one as they enter this new chapter of life, but it can also be overwhelming when confronted with a wide range of unfamiliar care.
There are more than 1 in 5 Americans that take on the role of a caregiver. As the elderly population grows, an increasing number of family members find themselves serving as caregivers.
Some do so to save money on professional care, while others feel compelled to care for those who nurtured them earlier in life. It's a combination of factors for many family caregivers.
Taking care of a parent by yourself may appear normal, practical, and logical at first. However, providing care for family members can quickly become emotionally overwhelming. Thankfully respite care offers an option for you to have a break.
What is Respite Care?
Respite care is a term used to describe a short-term break for caregivers. It is a 24-hour job to care for someone who is sick or disabled. You need a break from time to time to attend to your own needs (and that's okay!). This is where respite care can come in handy.
Respite care is available:
In your own home
In special day-care facilities
In assisted living facilities that provide overnight stays
Your breaks can be as long or as short as you need, and you can arrange for respite care for a few hours, a day, several days, or several weeks.
Respite Care in Assisted Living Facilities
Many people are unaware that many of their local senior living communities provide short-term respite care. Successful respite care programs in senior living communities frequently develop a comprehensive plan to help ensure the best care for their short-term residents.
Respite care in assisted living is a short-term option for seniors seeking temporary housing where they can remain as independent as possible while having access to support and care to meet their changing needs.
Assisted Living offers seniors personalized care and assistance, including medication management, bathing, and dressing.
Financial Coverage
You may be eligible for financial assistance to help cover the costs of respite care depending on your situation.
Medicare
Short-term inpatient respite care in a Medicare-approved facility such as an assisted living facility, hospital, or skilled nursing residence is covered by Medicare, but the approval process can be complicated, and an enrollee may incur costs.
Medicaid
Depending on state regulations, this state-run program qualifies low-income individuals for care services. Respite care is provided, but there are strict guidelines.
Veterans' benefits
Seniors who are eligible for the VA Aid & Attendance benefit and receive assistance with daily living activities such as bathing or dressing may be eligible.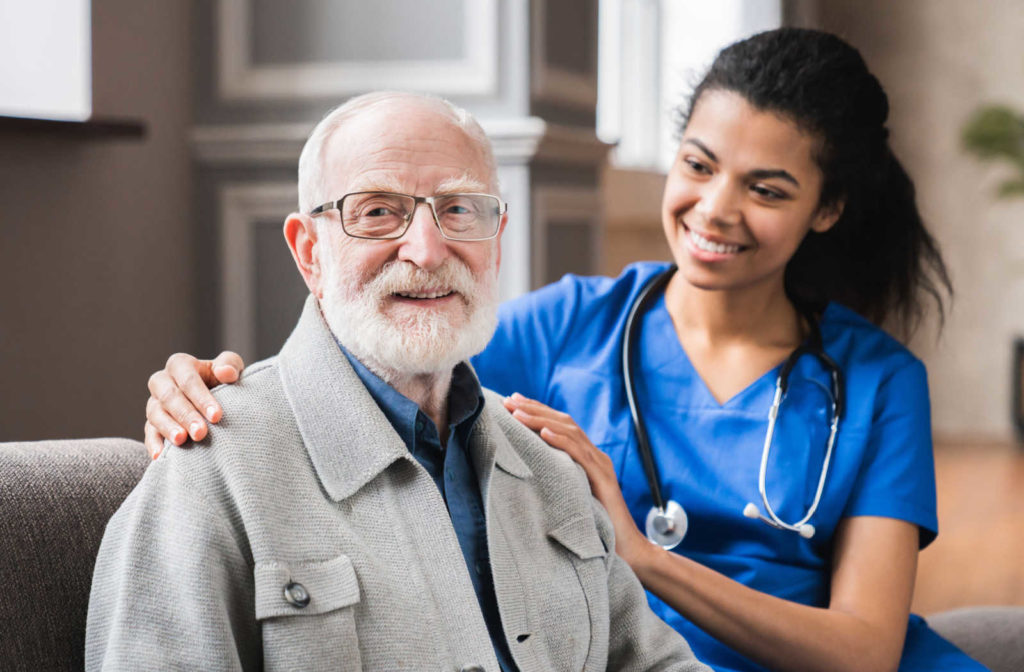 Caregiver Burnout
As rewarding as it may be to care for those who have cared for you throughout your life, it's also very easy to forget to care for yourself. Caregiver fatigue can happen when a person devotes too little time to themselves and their needs, instead focusing all of their energy on family responsibilities and being a family caregiver.
Social withdrawal, changes in sleep patterns, and increased illnesses are just a few of the symptoms of caregiver burnout.
Caregivers are commonly hesitant to admit they may need respite, and deciding to allow someone else to step in as a caregiver can be a difficult decision. To find out if you and your family could benefit from respite, consider the following:
Do you frequently feel emotionally and physically exhausted?
Are you concerned that there will be no one to care for your loved one in the event of an emergency?
Do you find yourself becoming more agitated by things that never used to bug you?
Are you ignoring your own health-related needs due to a lack of time or a desire to assess them?
Do you harbor resentment toward other family members who could assist you but don't?
Is your social life suffering as a result?
Is there anything out of the ordinary about your eating habits?
Do you experience feelings of helplessness?
Have you turned to self-medication methods such as smoking, gambling, or drinking?
Planning for Respite Care
Respite care is only a click or phone call away, but it's important to do your research and plan ahead of time. Allow yourself enough time to complete the necessary paperwork, reserve the services your loved one needs, pack their belongings, and learn about the community's medication distribution process.
The first hurdle may be admitting that you need a break. You can become so preoccupied with caring for another person that you forget to care for yourself. Allow yourself to take breaks from time to time to avoid becoming mentally, emotionally, and physically exhausted, it will be better for your loved one in the long run as well.If you're considering respite care, call us today. We can offer guidance on what will work best for you and your family, and answer any questions you may have about how respite care works.